Welcome home! The crew of the shenzhou-13 returned safely
15-04-2022
At 0:44 on April 16,Chinese astronauts Zhai Zhigang, Wang Yaping, and Ye Guangfu of the Shenzhou XIII spaceship complete their six-month space station mission, returning to Earth safely, completing the nation's longest mannedspaceflight.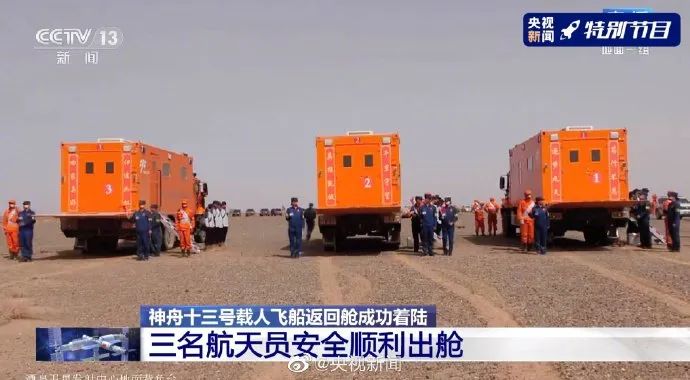 Wang, the first Chinese woman to board Tiangong and the first female Chinese spacewalker, told the State broadcaster that she was very happy to return to the motherland and wants to tell her young daughter that "mom has come back after reaching for the stars".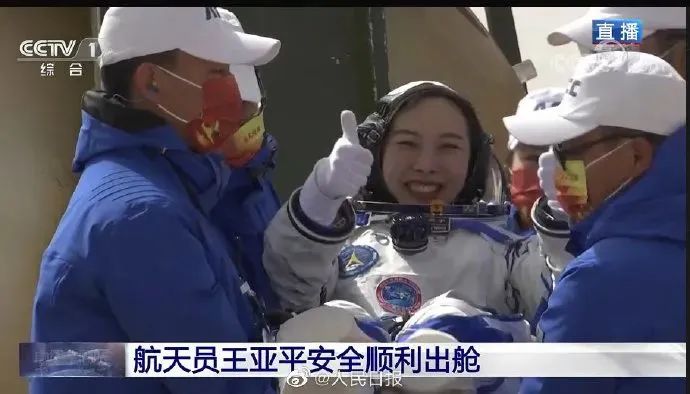 Zhai and his crewmates spent 183 days in an orbit about 400 kilometers above the Earth after their Shenzhou XIII spacecraft was launched on Oct 16 by a Long March 2F carrier rocket from the Jiuquan Satellite Launch Center in Inner Mongolia. The crew set a record for China's longest spaceflight, almost doubling the previous record of 92 days created by their peers in the Shenzhou XII mission who were onboard Tiangong from mid-June to mid-September last year.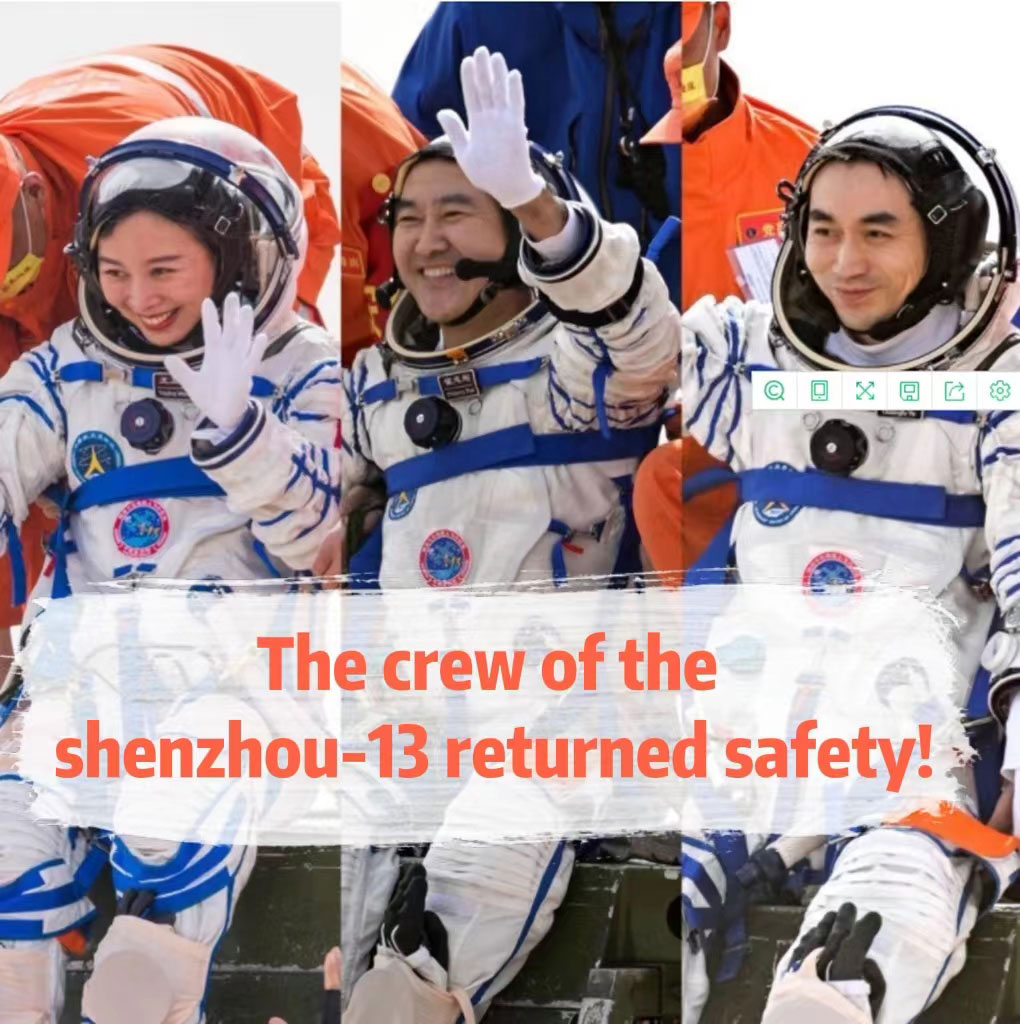 During their space journey, the astronauts carried out two spacewalks that totaled more than 12 hours. They mounted components on the station's robotic arm and used it to practice extravehicular maneuvers, verified the arm's capabilities and its compatibility with the crew's needs, examined the safety and performance of support devices for extravehicular activity and also tested the functions of their extravehicular suits.The crew members also conducted two "Tiangong Class" space lectures for Chinese students,as well as a series of unique science education and cultural dissemination activities.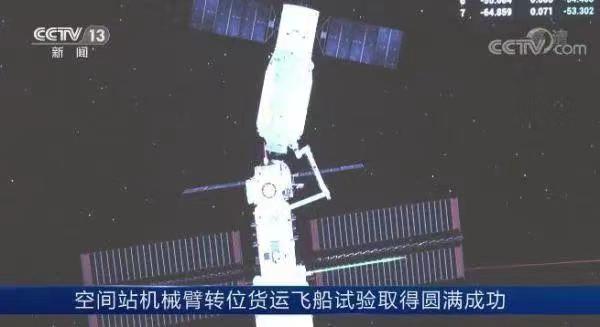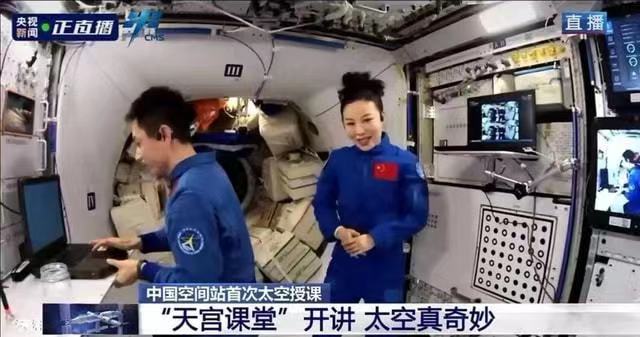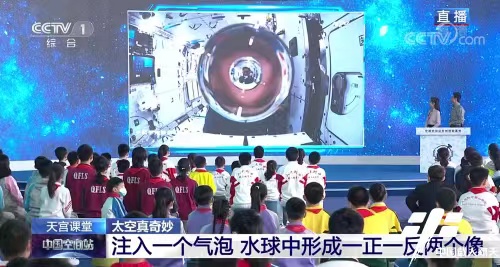 The mission sets a record for the duration in orbit of Chinese astronauts, marks the successful completion of the key technology verification phase of the space station, and China's space station will soon enter the construction phase.