Shantou Wellfa Print & Pack Co., Ltd. has obtained German and French EPR certificates.
30-08-2022
EPR (Extended Producers Responsibility) is an EU environment policy requirement based on the principle that "polluters must pay".
The EPR requires producers to be held responsible for the entire life cycle of the products they introduce into the market (from their production and design through to waste management and disposal).
In essence, the implementation of an EPR scheme seeks to improve the quality of the environment by preventing and reducing the impact that packaging, packaging waste, electronic products, batteries and other types of products have on the environment.
Shantou Wellfa Print & Pack Co., Ltd. obtained the German EPR certificate on September 8, 2022 and the French EPR certificate on September 29, 2022.
The goods (plastic packaging bags and plastic packaging films) that we sell to Germany and France through Alibaba International Station all meet the compliance requirements under the EPR system of Germany and France.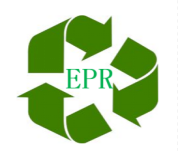 EPR is also a regulatory framework that has been adopted as legislation in different EU countries/regions. EPR is not the name of a legislation or regulation, but sets out the EU's environmental protection requirements.